212 Performance
Touch Screen High Grip Silicone Palm Tundra Jogger Winter Gloves
Keep your hands warm and stay connected when working outdoors in the cold by wearing the Touchscreen Silicone Palm Tundra Jogger Gloves.
Details
Keep hands warm and safe when out on a run or hiking the great outdoors when the temperatures begin to drop with these outdoor winter work and jogging gloves from 212 Performance. These fall and winter gloves feature a soft and comfortable synthetic fabric construction to keep hands toasty warm in chilly weather conditions. The palm and fingers of the glove also feature a silicone grip texture overlay for added gripping power on all kinds of surfaces. Special caps on the index finger and thumb of each hand provide touchscreen compatibility so you can access devices without having to remove your gloves and expose hands to cold. Because the heat can still be on despite cold weather, the back of the thumb is covered with a terry cloth material so you can keep sweat out of your eyes. The cuff features a rib knit cuff that is easy to slip on and fits snugly around the wrist to keep out dirt, snow, and debris while keeping in warmth. When the temperature outside drops and there's work to be done, let 212 Performance keep you safe as well as warm.
Features
DEXTROUS COMFORT - Lightweight fabric construction is comfortable and doesn't interfere with dexterity
TOUCHSCREEN COMPATIBLE - Touchscreen sensitive pads on index finger and thumb so you can stay connected
SILICONE GRIP- 100% Silicone palm overlay provides increased grip compared to regular palm materials
RIB KNIT CUFF - Comfortable rib knit cuff keeps out dirt, snow and debris and keeps in warmth
BUILT-IN SWEAT WIPE - Back of the thumb features soft, terry cloth material to wipe away sweat
Product Sheet
Specifications
country of origin
Pakistan
warranty
10 Day Limited Warranty
Badges
Where to Buy
Our site participates in using affiliate links through several affiliate programs. Affiliate links earn us commission fees by linking to sites like Amazon.com and Newegg.com.
Rib Knit Cuff
Rib knit cuff fits snug, keeps out snow, dirt and debris, keeps in warmth and allows glove to easily be put on and taken off
Built-in Sweat Wipe
Back of the thumb features soft, Terry cloth material to wipe away sweat off your forehead or snow, dirt and debris off your work eyewear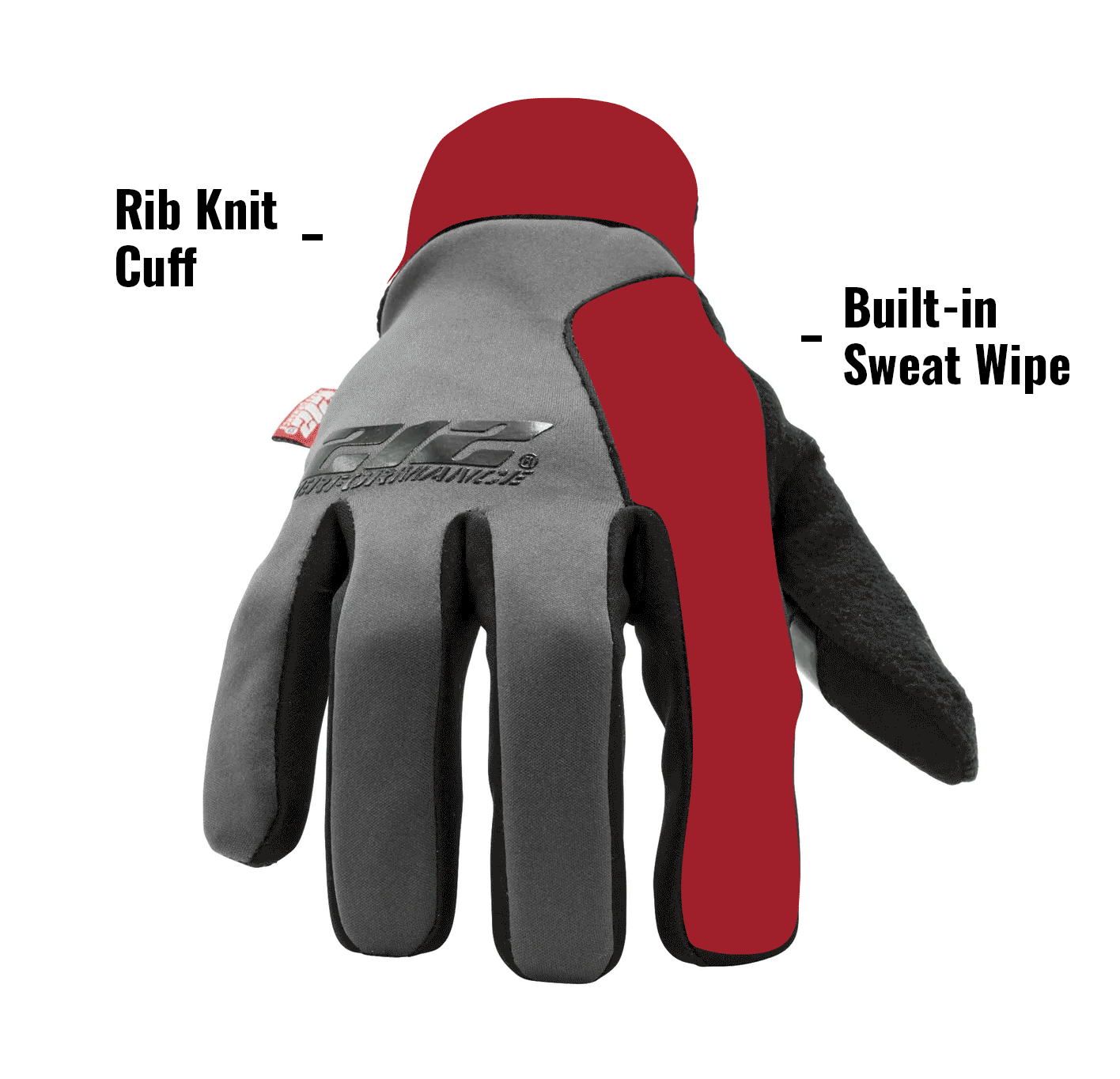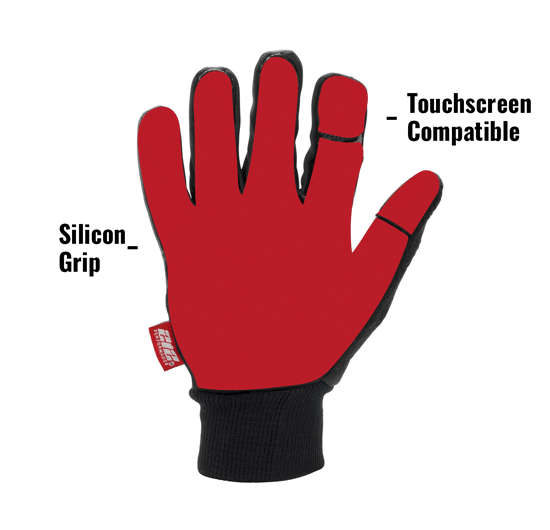 Touchscreen Compatible
Finger caps on each hand are touchscreen sensitive so you can stay connected on the job without having to take your glove off in the cold
Silicon Grip
The palm and fingers feature a silicone texture overlay for high grip even in wet and cold conditions
Stay Connected, Warm and Maximize your Grip with these Touchscreen High Grip Silicone Tundra Jogger Cold Weather Work Glove with Rib Knit Cuff
Glove Warmth

Convective Cold

Contact Cold

Glove Dexterity

Touch Screen
Related Products
Reviews
No reviews have been posted yet. Please don't hesitate to share Your opinion and write the first review!
Add Your Review