212 Performance
Fire Resistant Fabricator Cut 2 Leather Welding Gloves, XX-Large
Keep your hands protected while you work on metal fabrication projects and more by wearing the 212 Performance Fire Resistant Fabricator Gloves. This beast of a work glove provides cut level 2 resistance, padded knuckles, and is fire and heat resistant so you can get the job done.
Details
The 212 Performance's Fire Resistance Fabricator Glove is the must have work glove in any metal fabricator's or handyman's toolbox. This heavy-duty glove features a multi-layer construction of fire resistant materials topped with a premium goatskin leather covering across the palm and down the insides and around the tips of the fingers. The adjustable cuff enclosure conforms for a snug fit to keep sparks and debris out of the glove while still ensuring a comfortable fit. An extra layer of padding covers the knuckles on the back of the hand and provides increased impact protection. In addition to being abrasion and heat resistant the premium goatskin palm also provides ANSI/ISEA level 2 cut resistance against sharp materials might be encountered. These gloves are the perfect choice to protect your hands whether you're using power tools for grinding and cutting, or simply working in the yard or the garden.
Features
PREMIUM GOATSKIN - Palm is covered with premium goatskin that is durable as well as heat and abrasion resistant
FIRE RESISTANT - Liner, outer shell, and palm are all made from fire and heat resistant materials
ADJUSTABLE CUFF - Cuff enclosure is adjustable for a snug fit that keeps out sparks and debris
FULL FINGERTIP COVERAGE - Fingertips are fully enclosed with the same goatskin material as the palm
PADDED KNUCKLES - An extra layer of padding along the knuckles gives increased impact protection
CUT RESISTANT - Meets ANSI/ISEA cut level 2 resistance
Product Sheet
Specifications
country of origin
Indonesia
manufacture warranty
10 Day Limited Warranty
warranty
10 Day Limited Warranty
Badges
Where to Buy
Our site participates in using affiliate links through several affiliate programs. Affiliate links earn us commission fees by linking to sites like Amazon.com and Newegg.com.
Padded Knuckles
Fire-resistant synthetic material adds an extra layer of knuckle protection
Premium Goat Skin
Glove is made from a blend of premium grade A leathers for comfortable heat resistance and unparalleled dexterity in a welding glove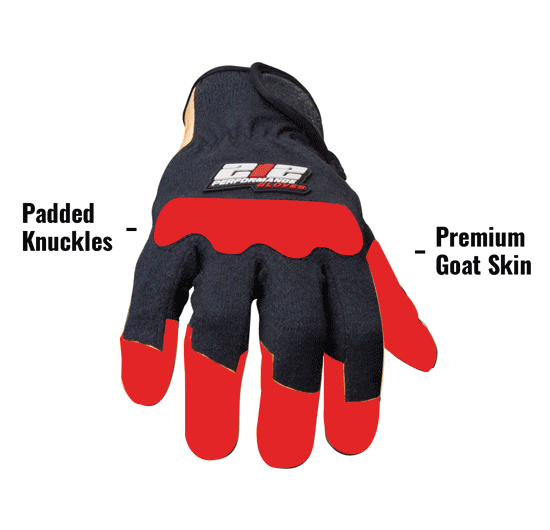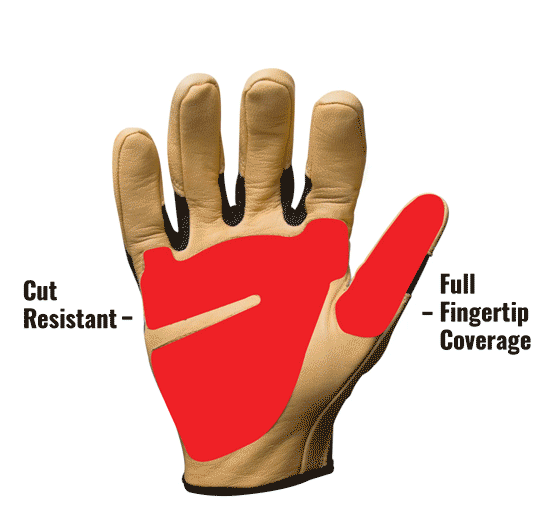 Full Fingertip Coverage
Snug-fitting shirred wrist is sewn with elastic to keep out debris when welding and working with metal while allowing the glove to be easily slipped on and off
Cut Resistant
Meets ANSI/ISEA cut level 2 for protection while handling materials and sharp work
Unique General Utility Fabrication Glove Offering Heat Resistance, High Dexterity, and All Day Comfort

Cut Test
These fabricator gloves meet ANSI/ISEA cut level 2 standards to keep you protected from sharp work materials
Flame Resistance Test
Made from premium goatskin leather and fire resistant materials to provide heat-resistance and flame protection while welding and meets EN 407 4 for burning behavior
Flame Resistant

Impact Resistant

Cut Level

Glove Dexterity

Glove Comfort

Glove Toughness

Glove Breathability
Related Products
Reviews
No reviews have been posted yet. Please don't hesitate to share Your opinion and write the first review!
Add Your Review