212 Performance
GSA Compliant Mechanic Grip Touch Gloves, Coyote
Get maximum gripping strength wearing the 212 Performance GSA/TAA Compliant Coyote Grip Touch work gloves. The silicone palm offers extreme grip and dexterity.
Details
The 212 Performance GSA/TAA Compliant Coyote Grip Touch Glove is a combination of brute strength, maximum dexterity, and touch screen technology. The 100% silicone GRIP CONTROL palm offers 3x the grip of other synthetic or leather materials and reduces hand fatigue by 20%. Work longer, work harder with the 212 GRIP TOUCH.
WARNING! This product will melt when exposed to extreme heat or open flames, posing a risk of serious injury where melted product comes into contact with skin!
Features
MAXIMUM GRIP - 100% Silicone palm overlay provides 3x the grip compared to regular synthetic grip materials
SEAMLESS PALM - Palm is made of a single piece durable material that wont snag or catch during wear
COOLING MESH - Back of the hand is made of breathable polyester and nylon mesh
REINFORCED SADDLE - Saddle between thumb and forefinger is reinforced with additional material to prevent tearing
BUILT-IN SWEAT WIPE - Back of the thumb features soft, terry cloth material to comfortably wipe away sweat and keep it out of your eyes
ADJUSTABLE CUFF - Adjustable cuff has hook and loop closure for a secure and comfortable fit
TOUCHSCREEN COMPATIBLE - Glove features touchscreen sensitive fingertip pads so you can stay connected while on the job
Specifications
country of origin
Cambodia
manufacture warranty
10 Day Limited Warranty
Badges
Where to Buy
Our site participates in using affiliate links through several affiliate programs. Affiliate links earn us commission fees by linking to sites like Amazon.com and Newegg.com.
Built-in Sweat Wipe
Back of the thumb features soft, Terry cloth material to wipe away sweat and keep it out of your eyes
Adjustable Cuff
Elastic cuff fits snug, keeps out dirt and debris, and allows glove to easily be put on and taken off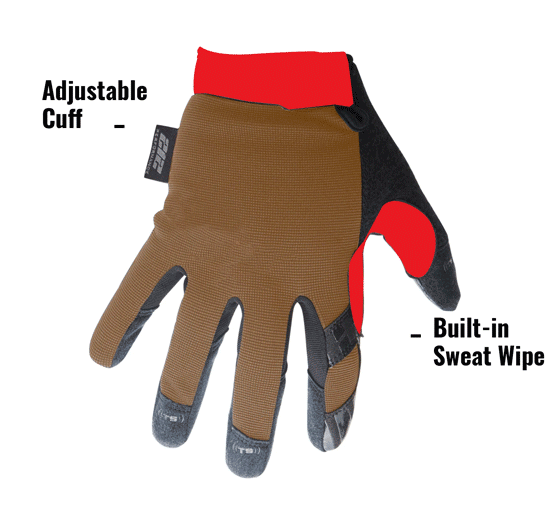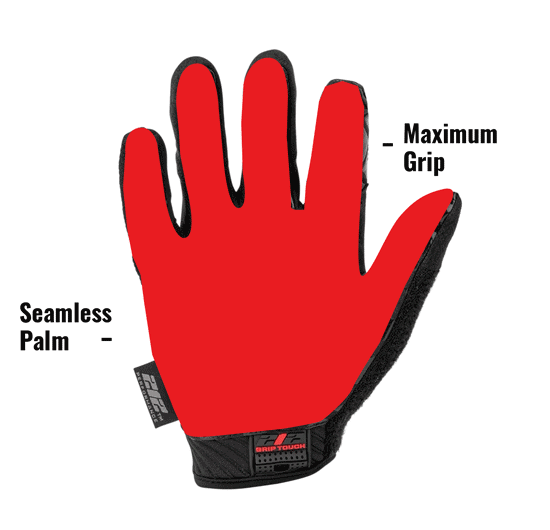 Maximum Grip
100% Silicone palm overlay provides 3x the grip to regular synthetic materials and provides excellent grip in wet and dry conditions
Seamless Palm
The palm is made of a single piece of abrasion resistant material to extend the life of the glove
Keep a Strong Grip and Stay Connected with these GSA Compliant Mechanic Grip Touch Work Gloves

Abrasion Resistance

Anti Microbial

Glove Dexterity

Grip Level

Touch Screen

Glove Toughness

Glove Comfort

Breathability